Stylish Raised Garden Ideas for Spring
Last year we saw a huge movement of people newly interested in growing their own food. With more time being spent at home, edible gardens are a fantastic reason to get outside more during the warm months, while also providing you with the freshest and tastiest produce imaginable.
It's been so inspiring to see the growing interest in one of our favourite pastimes, bringing with it a surge of fresh ideas and creative solutions.
Many of our clients have begun requesting that we incorporate raised garden beds into their landscape designs – and we don't anticipate that this will slow down anytime soon. It's been so much fun finding options to complement our client's architecture, aesthetic and lifestyle.
With Spring being right around the corner, we thought this would be the perfect time to provide you with some inspiration to help you with planning your own raised garden project! And whether you're interested in planting a small niche garden – like an herb, salad, cocktail, tea or cutting garden – or the whole shebang – we've got you covered.
The Benefits of Raised Gardens
There are many benefits to choosing a raised garden over an in ground version. Some of the benefits include:
Instant soil improvement – You're able to fill your beds with quality soil, versus the clay you find in many urban backyards. You'll also reduce the chance of soil compaction, which is important for root development and delivering water and nutrients to plants.
Longer growing season – The soil above ground stays warmer and better drained. You can even add a cold frame to extend the growing season!
Higher Yields – Better soil quality means better production! Tight on space? Try the Square Foot gardening and companion planting methods to really maximize space and the quality of your plants.
Accessibility – Make your raised beds work for you – choose a height that is most comfortable for you to work at to reduce bending and potential body strain.
Aesthetics – Raised beds add a nice architectural element to your yard – whether you choose a style that blends seamlessly your home – or contrasts to become a focal point!
Raised Gardens in the Landscape
Whether you've got a lot of space or you want to do some serious gardening, these raised planters will give you ample room to grow just about anything! You can arrange them into a designated gardening area or integrate them right into your outdoor lounge and entertainment spaces.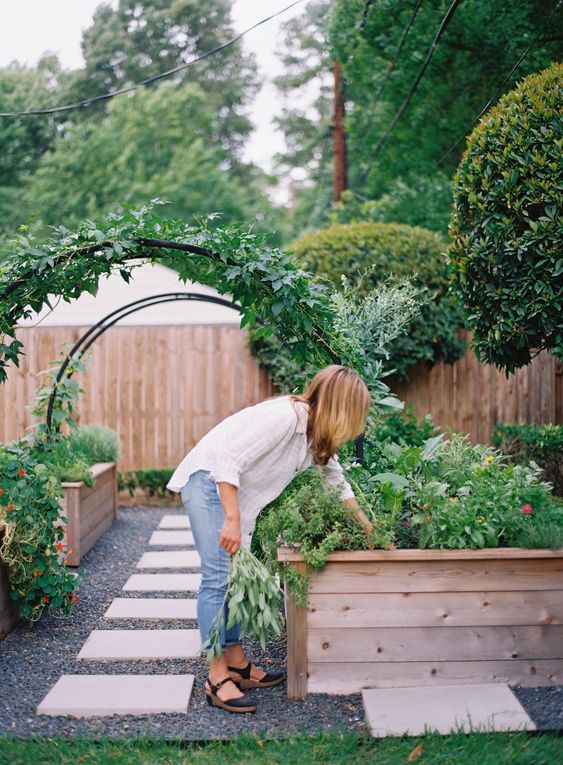 We just love the timelessness of these wood planters and the stunning iron arches! These are a great example of beauty meets function.
Looking for a sleeker and more modern option? Try painting your planters black! If you do, we suggest looking for a more natural paint.
This garden space fits perfectly with the style of this country home. The white paint and light gravel make this design so bright and cheerful!
This lovely green option would pair oh so nicely with a craftsman style or heritage home.
Looking for something to stand the test of time? These stunning stone gardens are a great option! We just love the unique shape of these raised beds.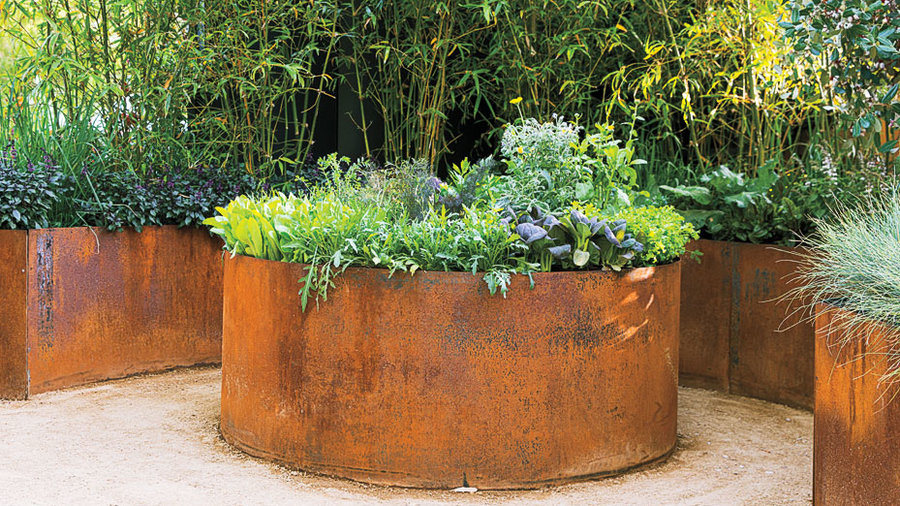 We are huge fans of corten steel! These show stoppers are bound to get you endless compliments. You can also have them designed into just about any shape and size that you can imagine.
These unique beds are actually a steel trough upcycle! These beauties are customized with drainage spouts and a coat of lovely metallic paint.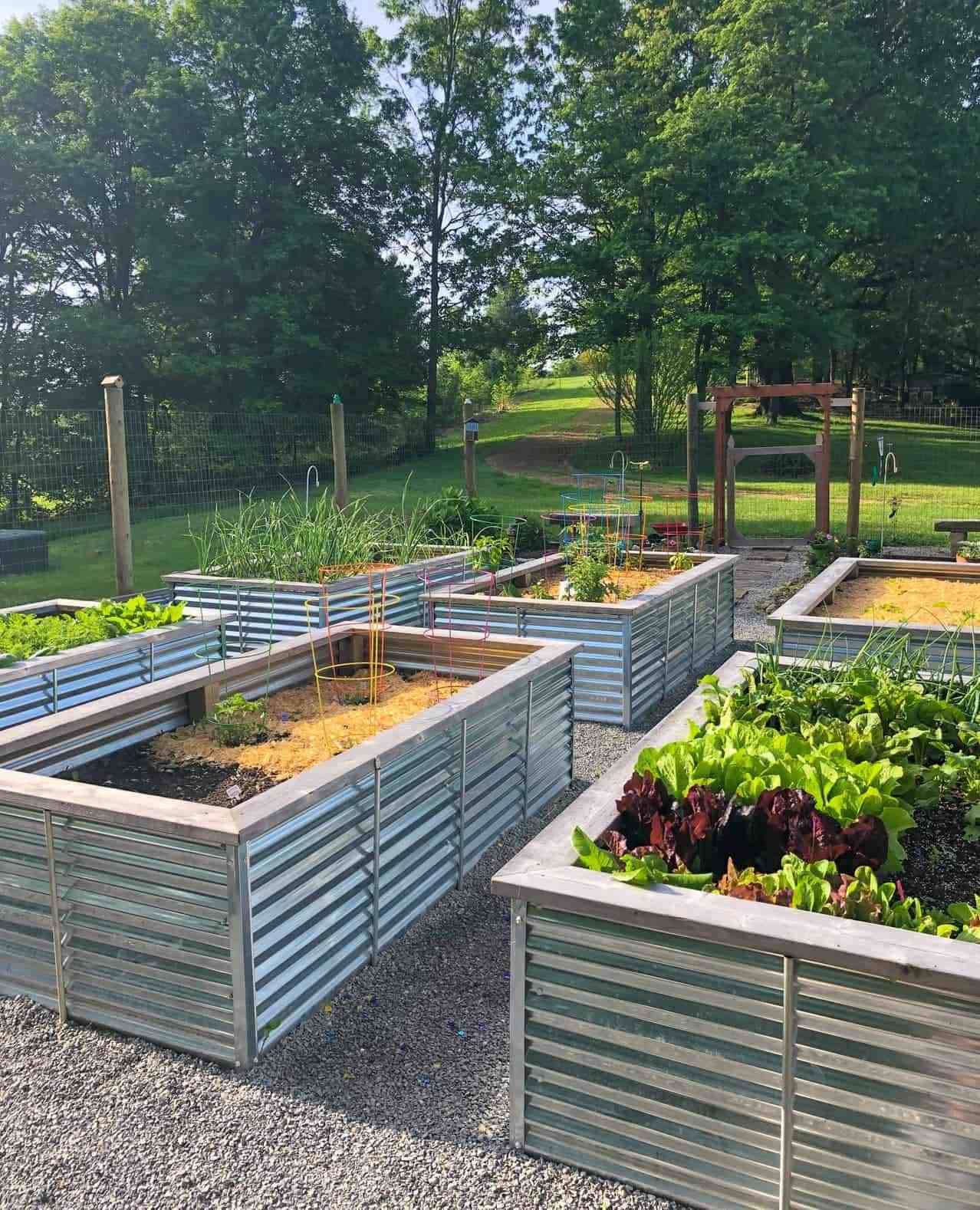 Another great DIY option is to use galvanized steel. This blogger shows you her entire process to achieve this look.
Raised Gardens for Limited Space
Whether you're limited on space or just looking to dip your toe into edible gardening – you're bound to find some inspiration!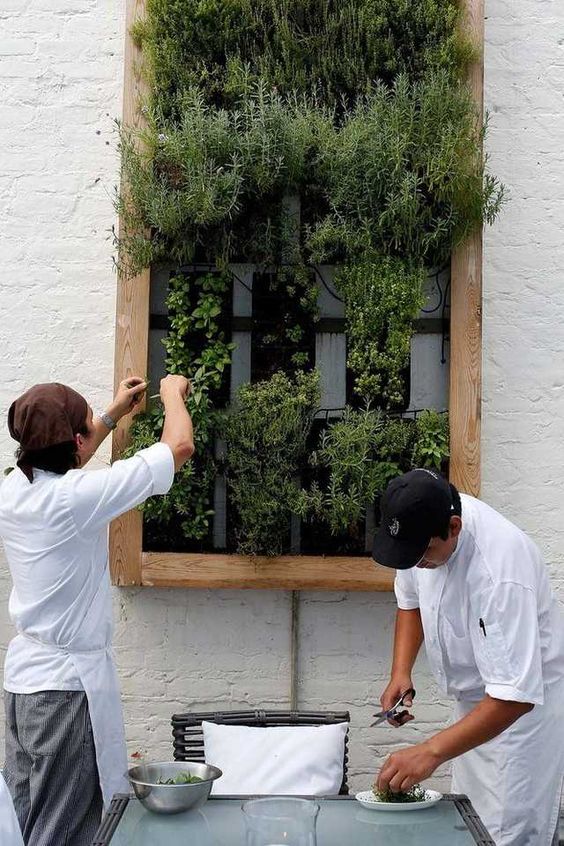 Another great vertical option is the wall garden. There are so many great ones available to suit any style and budget.
You can fit a surprising amount of herbs and leafy greens in a more minimal option like this.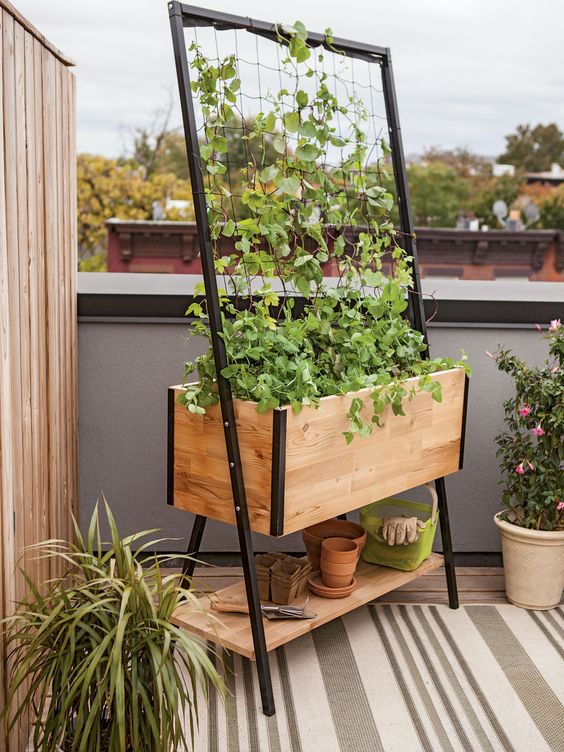 This raised planter box provides a built in trellis that expands your growing space. It also includes a handy shelf below for storing your gardening tools.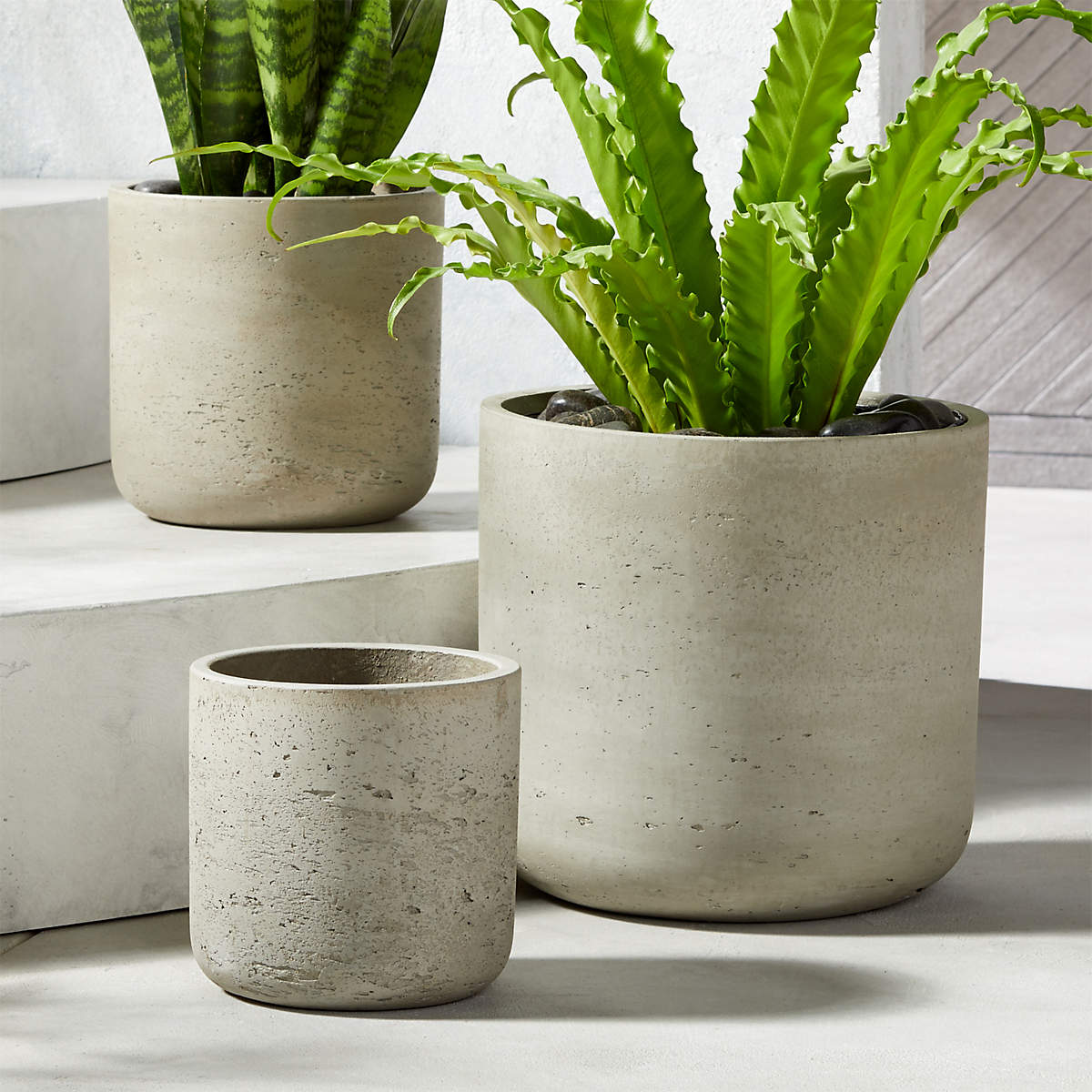 Who says these great outdoor planter sets should be reserved for flowers? Fill them up with your favourite produce.
Interested in adding raised gardens to your landscape? We'd love to help you find the perfect fit!