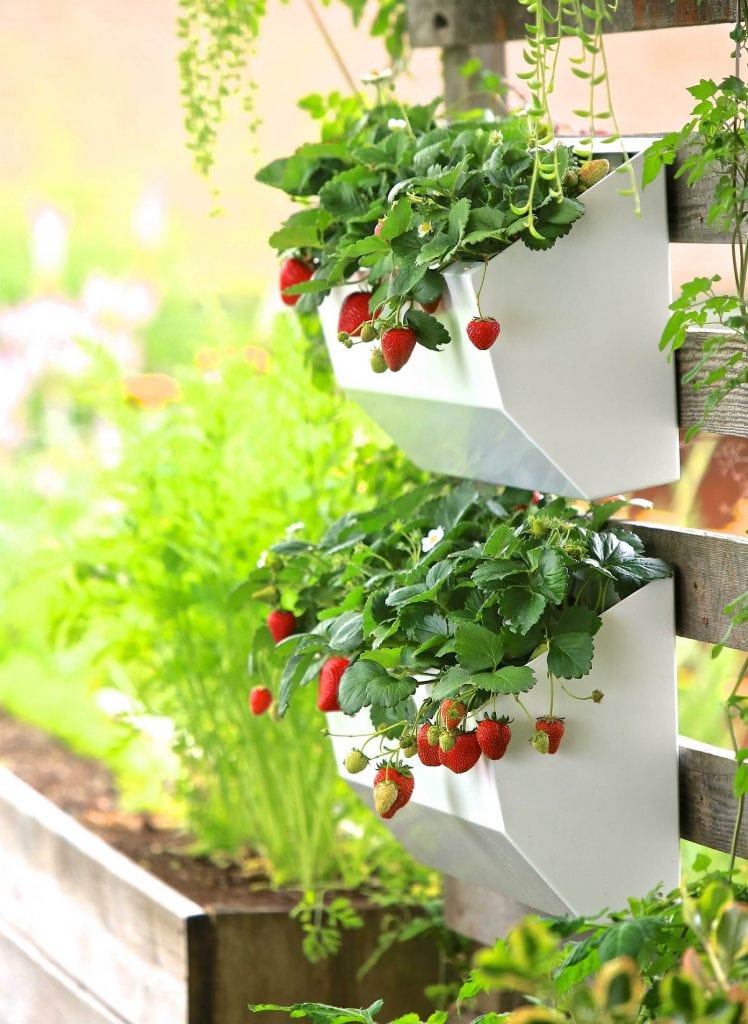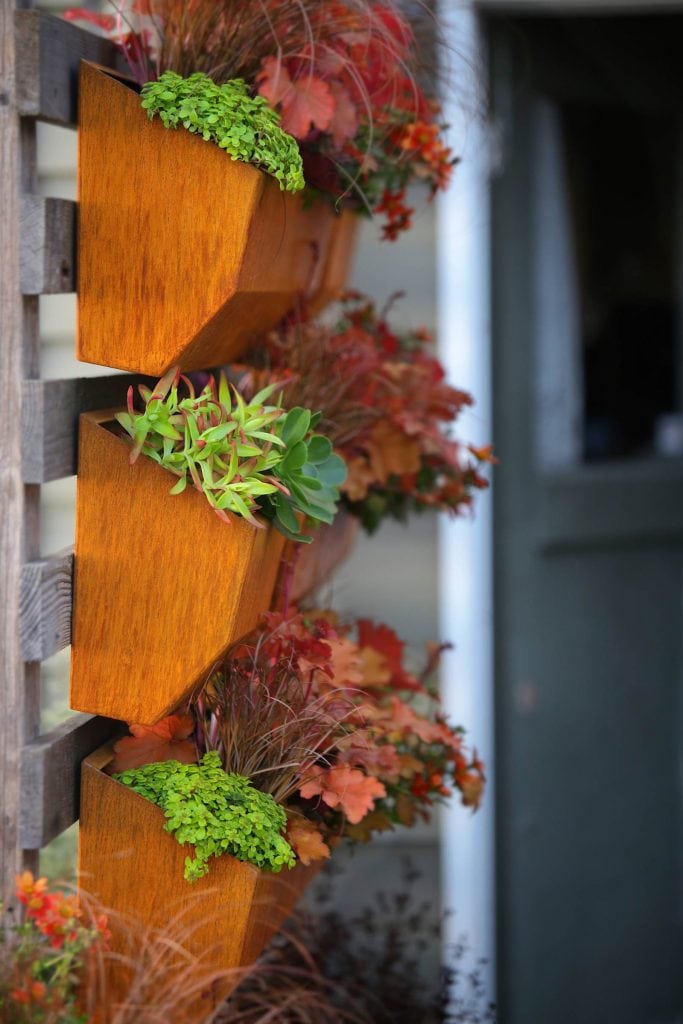 Started by landscape designer and plant fanatic Todd Holloway out of BC, he was constantly on the hunt for quality planters that could withstand our complex Canadian climate. Falling short every time, he decided to give it a go and create something that could stand the test of time and offer an design edge to the market.
Pot Inc. has designed and constructed these lightweight planters, made from heavy gauge aluminum, or my personal fav, Corten steel. The ones that particularly caught my eye were the Leo Wall System planters. Creating that instant living wall look, these planters could be installed by the not-so-handy clientele, as easy as hanging a picture on the wall. Being a stacked planter angled design, water drips naturally away from the mounted surface and into the pot below minimizing water loss. The planters come with water-tight plugs to seal the pre-drilled irrigation holes for basic watering applications, or you can add irrigation drip lines to the planters to make your life wayyyy easier. Check out their site for a quick how-to video for installation.
The beauty about these planters, is that the system is beautiful itself. Most living wall systems come with plastic pockets, cheap fabric or garbage bag type slots that are as unsightly as they are impractical. Create your own design for a cool feature wall, or simple add one solo planter for the odd herb collection.