Dreamy Landscape Design Inspiration from California
Ahh, California dreaming. Sunny skies, endless beaches and that laid-back lifestyle. There are so many reasons to love this state – from wine country, calming beaches, trendy cities, majestic mountains and the glitz of Hollywood. But when we think of the aesthetic of California, what comes to mind is the dusty pastel and sherbert shades of the skyline and sea, the minimalist luxury aesthetic, exotic-looking palms and desert plants, and that distinct casual-cool energy. 
Want to find out how you can capture this essence in your landscape design project? We'll break it down for you below.
One of the key features of Californian design is clean lines. While the majority of homes and landscapes tend to lean towards contemporary design, even the most rustic of designs often incorporate this element.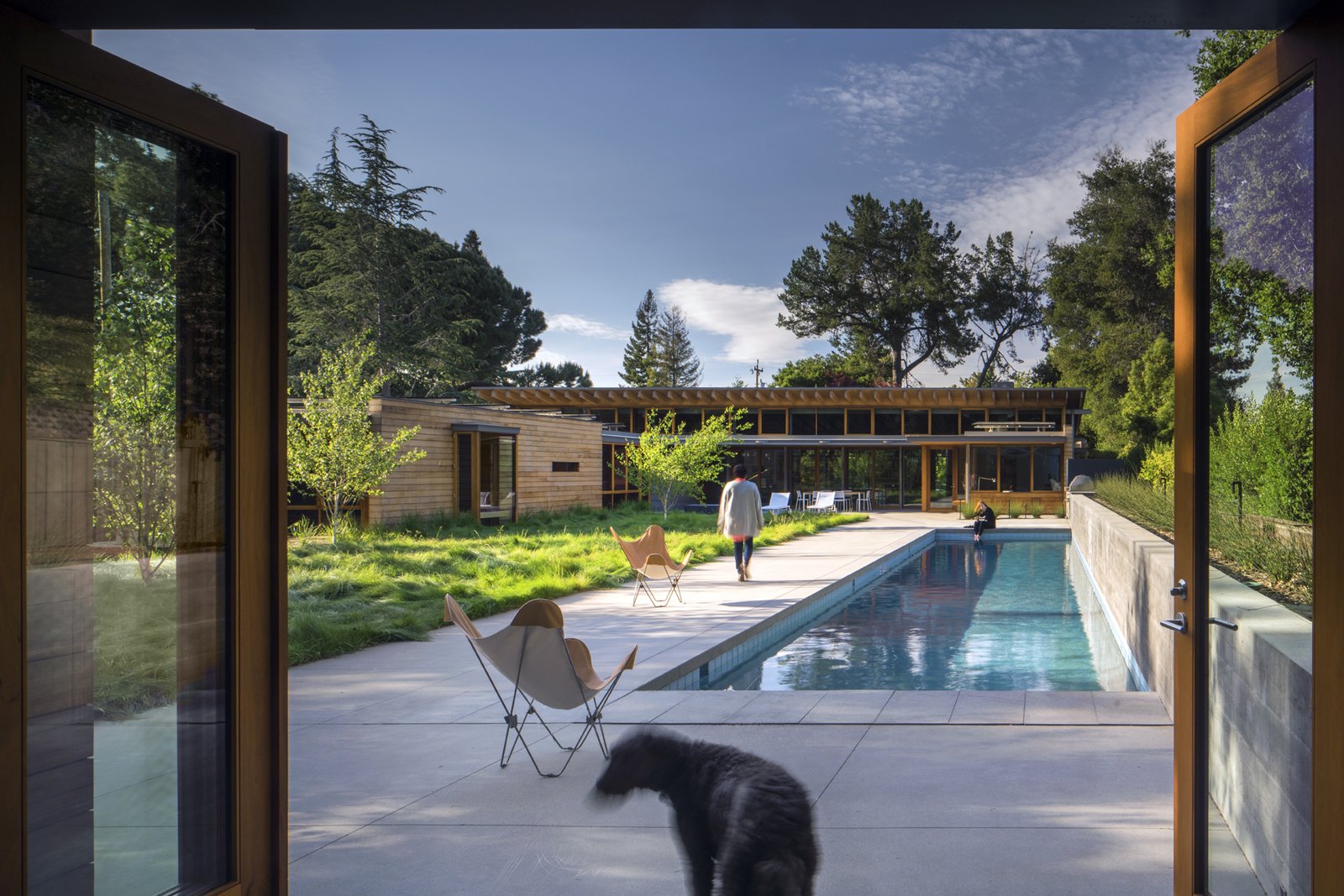 This design ethos stems from California's strong history of mid-century modern design. Though born in Illinois, California quickly adopted this 1950's design movement's key philosophies as it fit seamlessly with their breezy lifestyle and climate. Some of the key ideas include a strong connection between the indoors and out (more on this later), large expanses of glass to let natural light in while framing outdoor views, and the need for a great pool and patio. But maybe the most fundamental element is the clean line.
Lines provide a lot of information and have a lot of power. They guide your eye through a space and tell you what and what not to focus on. Clean lines are simple, usually straight and create a sense of order and tidiness.
In Californian design, you'll find clean lines in linear patios, large rectilinear slab pavers, rows of repeating plants and stepping stones, and minimally designed outdoor furniture.
If California had a colour palette, it would be made up of soft neutrals, pastel and sherbert shades. This is because Californian's really seek inspiration in nature, and these are the colours you'll find in their landscapes and sunsets.
How this translates into landscape design is a soft palette of greys, taupe and browns with hints of colour from flowering plants or accessories. This simple colour palette works in unison with clean lines to create an aesthetic that is minimalist modern, while maintaining a sense of warmth and comfort. This also allows the surrounding landscape to be the focus, instead of competing with it.
TIP NO. 3: INDOOR-OUTDOOR
Californian's truly embrace the concept of indoor-outdoor living. With all year warmth and sunshine, it makes sense that their outdoor spaces would be just as spectacular as the indoor ones.
The idea behind indoor-outdoor living is to create outdoor rooms that extend your living space beyond the home and into the landscape. You're creating outdoor spaces that are just as comfortable and functional as your indoor ones. You can host guests in a sitting area with comfy lounge furniture and a fire table or outdoor fireplace, watch television with your family under a pergola or gazebo, cook dinner outside in your outdoor kitchen or rinse off after a swim in your outdoor pool and shower.
TIP NO. 4: EMBRACE SUSTAINABILITY
Our final tip is to embrace sustainability. California has always been ahead of us when it comes to sustainability, including its landscape design and maintenance. Being home to 3 main deserts that make up 25% of its total landmass, residents tend to be more aware of the importance of water conservation.
Two of the key ways that they practice water conservation in their landscape design are by using drought-tolerant plants and permeable paving. Integrating these ideas into your landscape, adapting to local plant options and materials, of course, will get you one step closer to achieving a California aesthetic and a more sustainable landscape.
There are many options out there for permeable paving.
The first is to use a concrete paver designed to allow water to penetrate between the stones and filter into the ground. These pavers can look identical to your standard paver, or they can be designed with larger gaps intended to be filled with small stones, gravel or grass.
The other option, which is very common in California, is to opt for gravel, river stone or pea stone patio and paths. This can be a more cost-effective option and also allows for even more water to soak into the ground, instead of running off into storm sewers.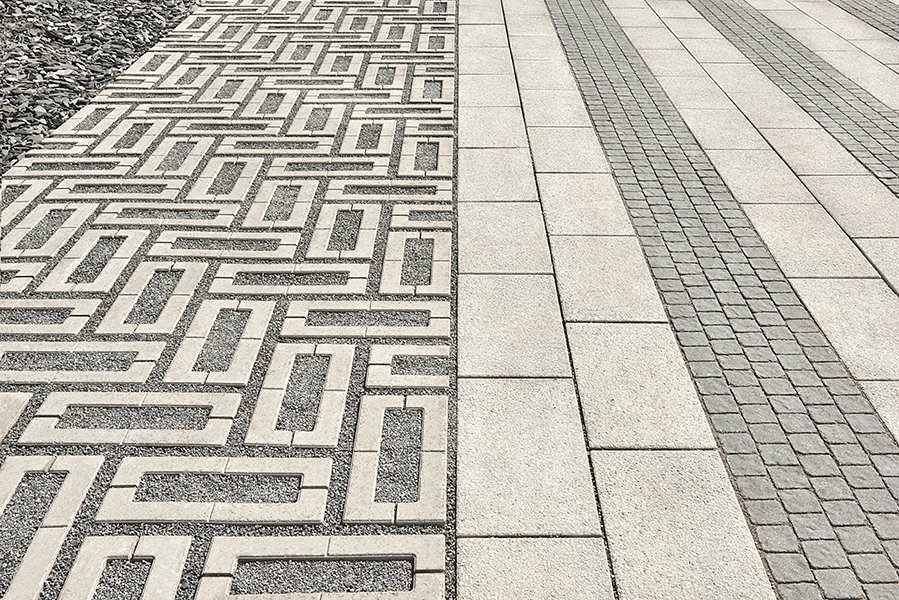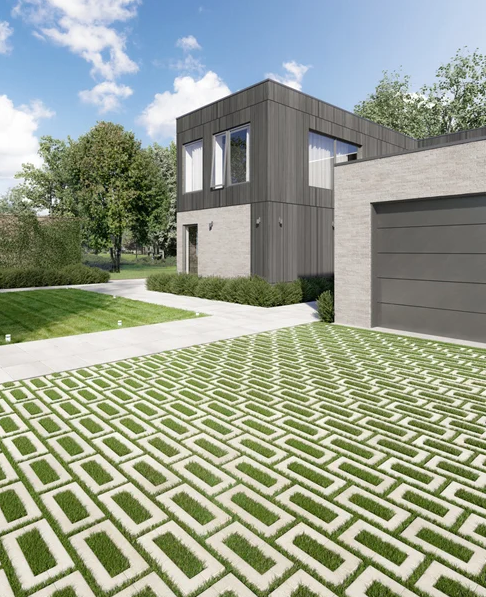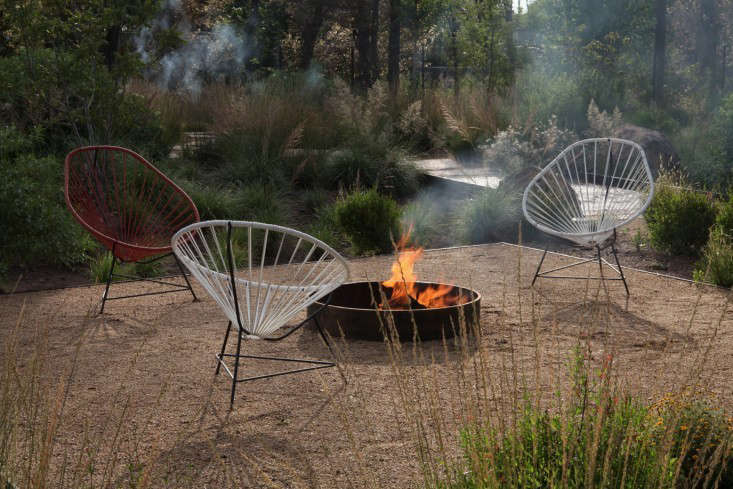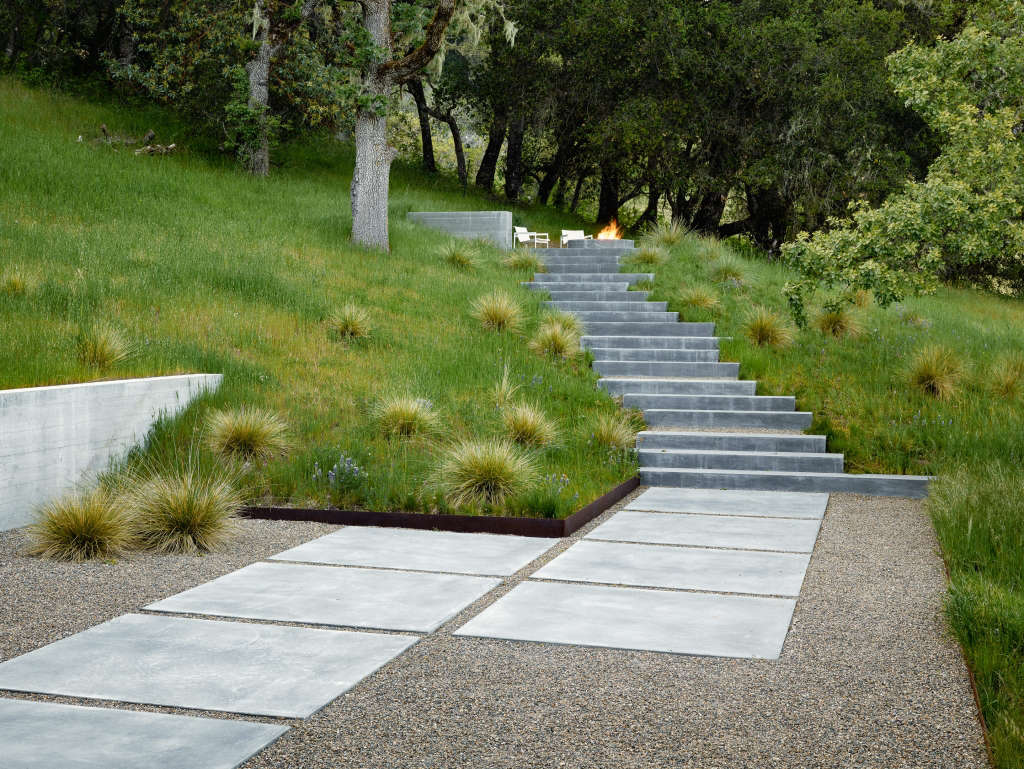 There are a surprising amount of plants that are considered drought-tolerant, and that can be used to achieve very different garden aesthetics. There are also many plants that work in both the Canadian and Californian climate – plus even more look-alikes.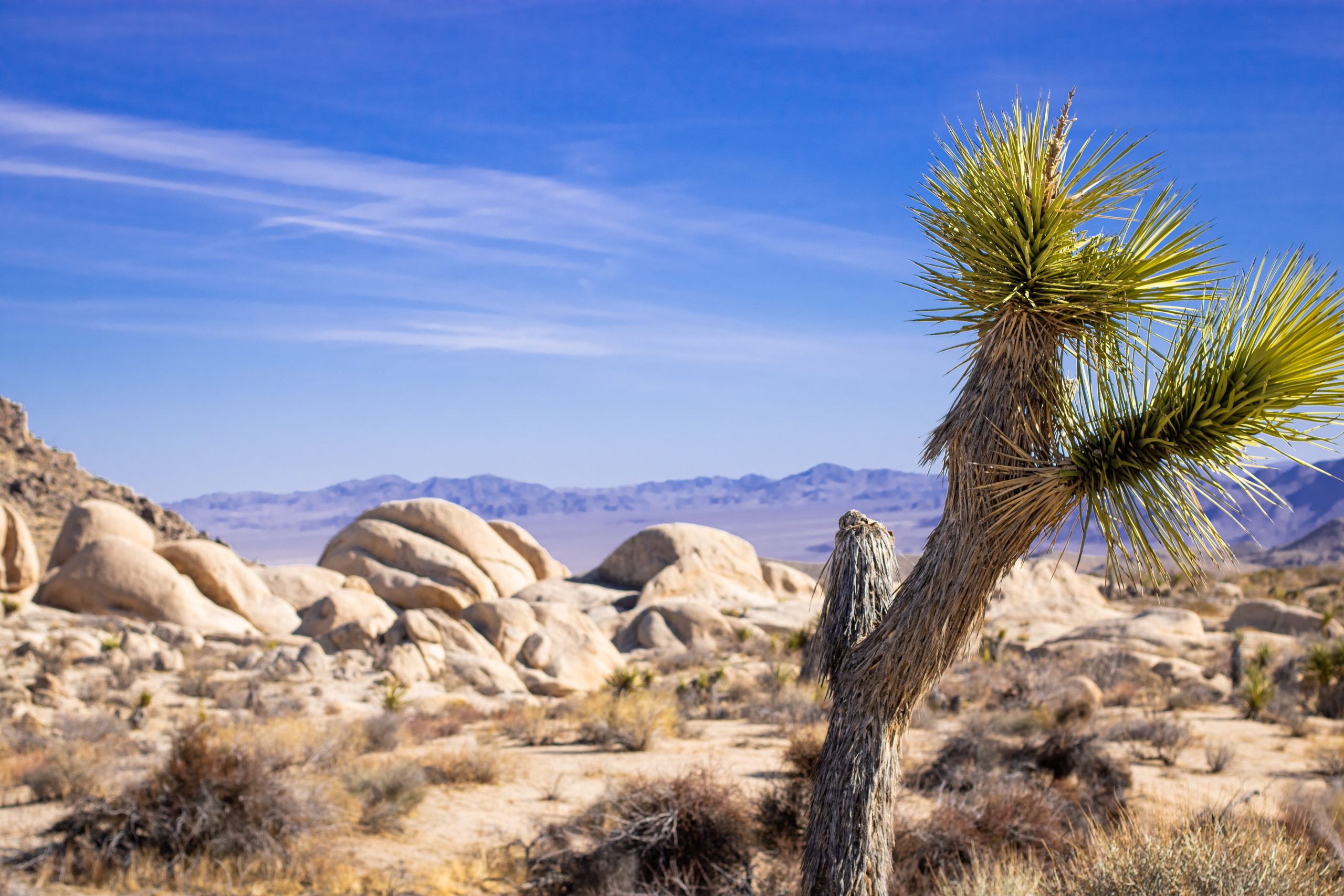 A couple of distinct drought-tolerant garden styles that you can recreate at home are the prairie meadow and the succulent/cactus garden.
If you're looking for a dramatic effect, then the succulent/cactus garden may be the way to go. Look for plants such as the vibrant ice plant, various styles of sedum and Hens and Chicks and yuccas (they resemble cactuses). You can also add some palms to outdoor planters to enhance the tropical aesthetic, but just be sure to bring them inside when temperatures start to drop.
For a prairie meadow look, you can try out using grasses like fescues, fountain grass and tufted hair grass with flowering plants such as the California poppy, yarrow and lupin.
You can also mix and match these styles and plants to create a garden unique to you and your space!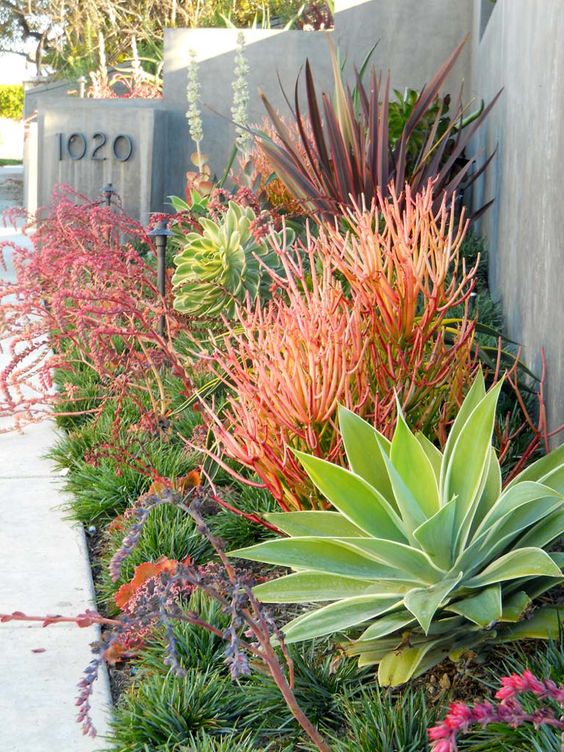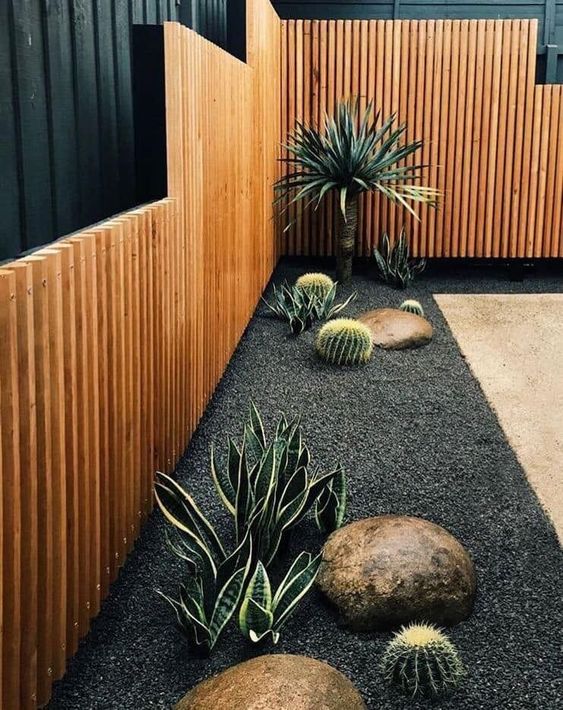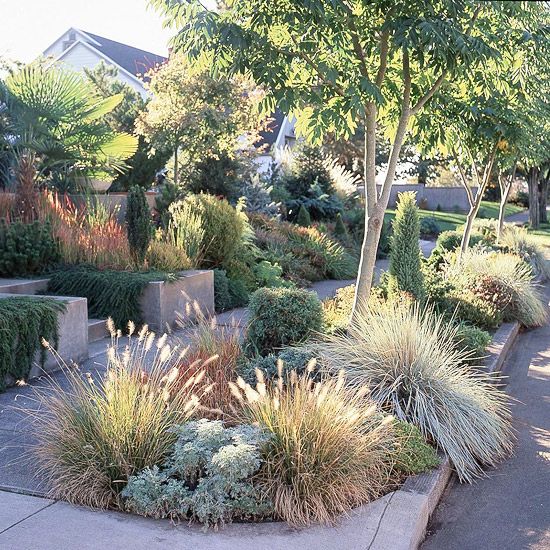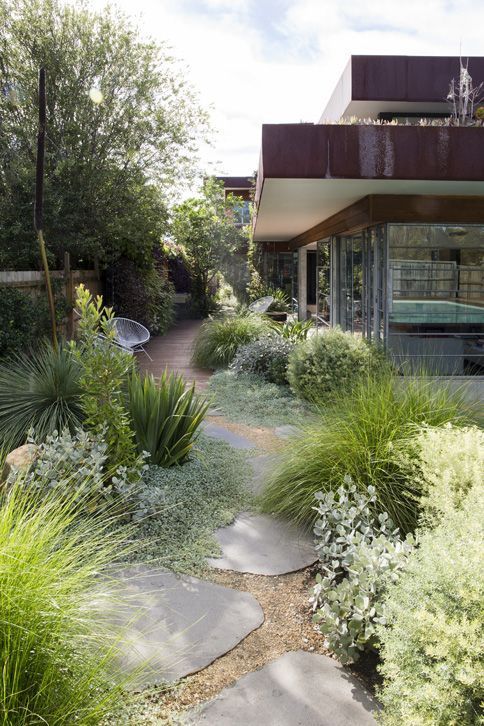 Interested in transforming your outdoor space into your favourite vacation destination? We'd love to help!