Our Ultimate Guide to Outdoor Dining
We can't help but daydream about all of the outdoor activities we'd like to do this summer. One of our favourites is hands down, dining outdoors amongst friends and family. There's nothing quite like it.
And for such a simple activity, there's so much versatility. By swapping out accessories, the menu and the guest list – you can create completely different experiences. 
While you don't need anything fancy to dine outdoors – even just a picnic blanket will do – we also love comfort! 
That's why for this week's post, we wanted to help you cover your basis with a guide and inspiration for this summer's outdoor dining.
TIP NO. 1: THE BASICS – A GREAT TABLE & CHAIRS
Let's start with the basics  – you're going to need a great table and seating options. If you're purchasing something new, make sure it's something that you love, that's study and durable, and that suits your lifestyle. Everything else will build around your table.
Here's some that we love: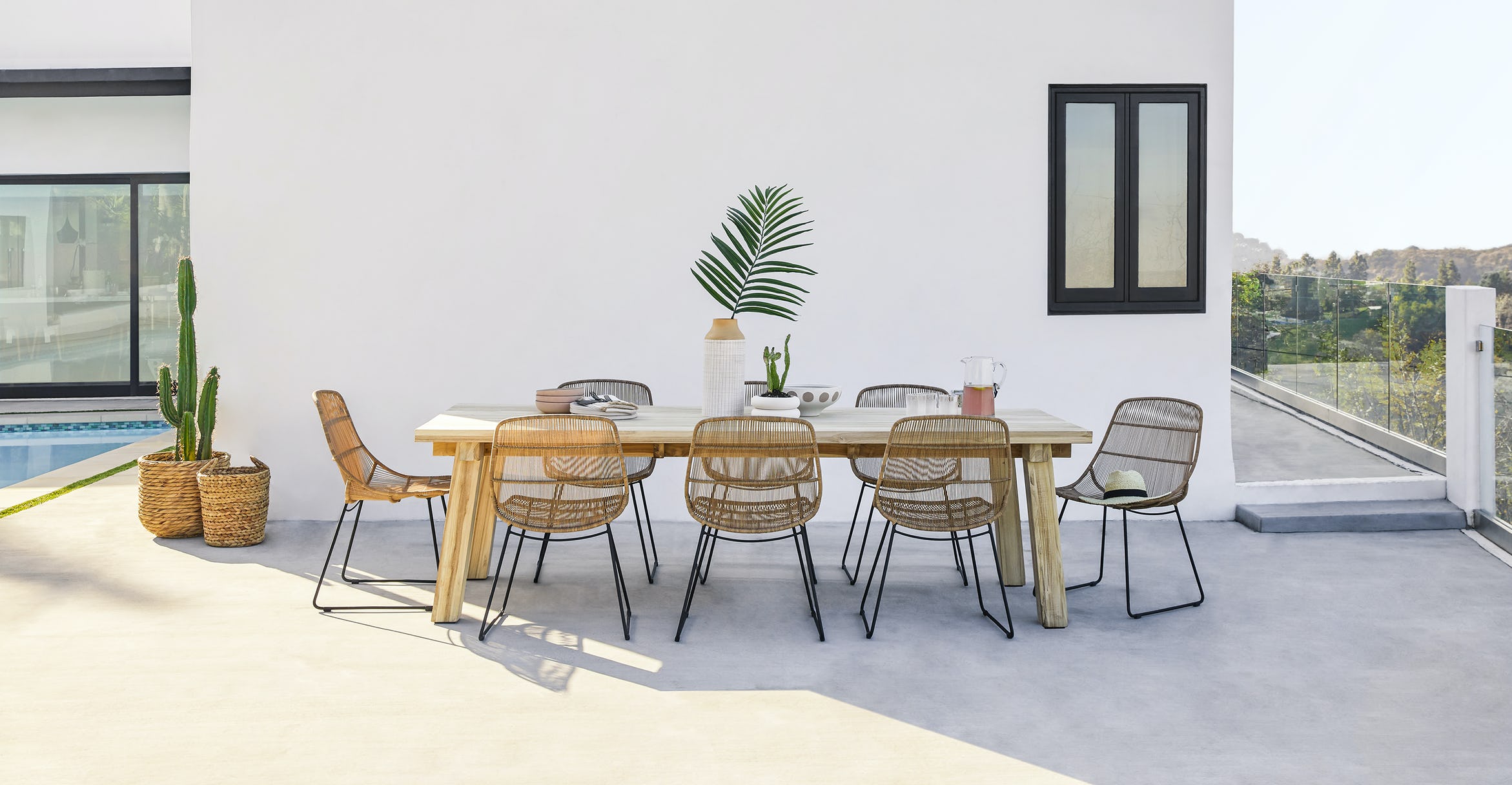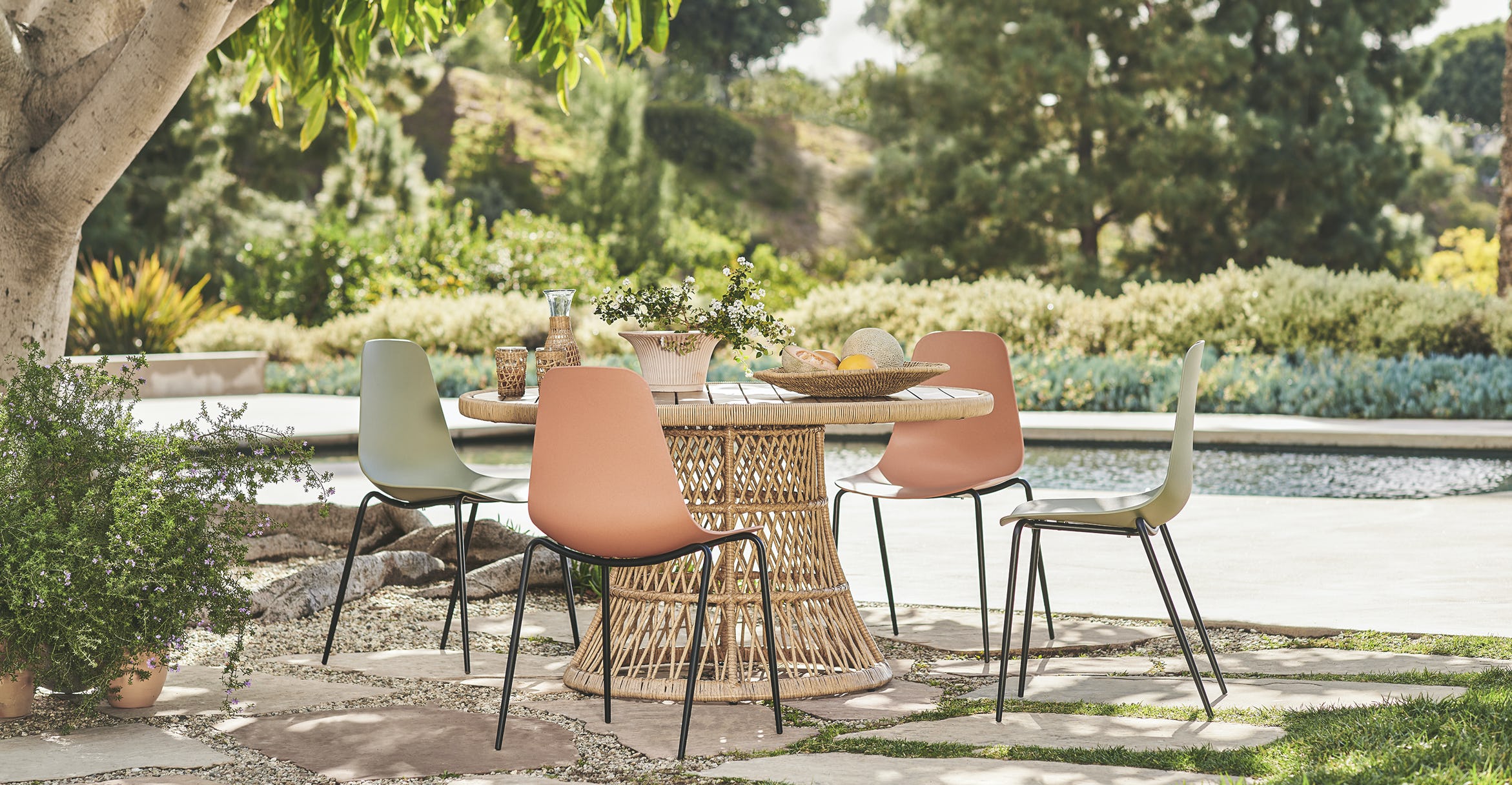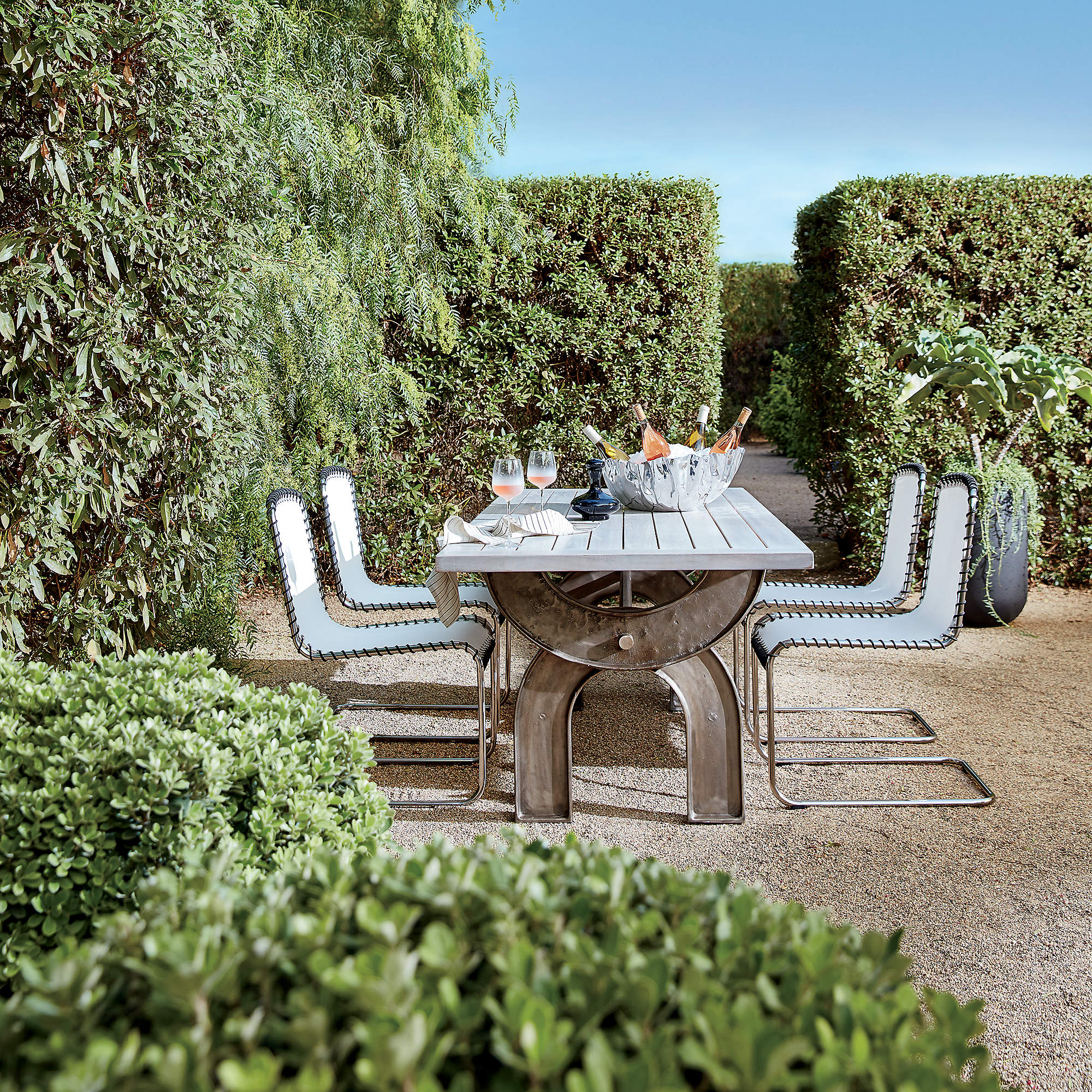 There's a lot of options out there for seating. Again, comfort and function are key! If you're tight on space, look for stackable options that can be tucked away easily or that double as your lounge furniture. 
We also love the idea of adding a bench to one side of the table so that you can squeeze in more people if needed.
If you're looking for a refresh, sometimes all you need is to swap out the existing cushions for something new.
Depending on how exposed you are in your outdoor dining area, you might want to consider adding some privacy elements. There are a ton of options out there from low commitment pieces like moveable planters and privacy screens to more permanent options like a fence, sculptural element or privacy trees.
Depending on your dining location and the time of day, the sun can either be a welcomed visitor or it can drive you indoors. To be more prepared, consider investing in a shade option to suit your location. 
If you're considering extending your dining experience well into the evening, which we highly recommend that you do, you're going to need to add lighting. We love how much ambiance and dimension outdoor lighting can create in a space. 
If you're looking to go all out, we'd suggest starting with landscape lighting. You can uplight or downlight feature trees, integrate lights into pathways and staircases for accessibility and you can find options that fit your style, from bold and architectural to more subdued and romantic lighting.  
If you're just looking to dip your toe in or add onto existing outdoor lighting, consider integrating lanterns, candles and/or string lights to your dining area.
Here's some inspiration:
Once the sun starts to go down, you're more prone to get a chill that might tempt you and your guests to move indoors or call it a night. Having an easily accessible stash of outdoor lap blankets is a great option to keep guests cozy and to extend your outdoor dining sessions.
Here are a few of our favourites:
Want to go the extra mile? Having a stylish and easy to access herb planter will give you bonus points with guests by taking food and cocktail garnishing to the next level!
Some of our essential herbs for food and cocktails include rosemary, sage, mint, basil (at least a few varieties), lavender and lemon verbena. You could easily fit all of these into a large planter to have nearby.
Looking to transform your outdoor dining space this season? We'd love to help!