Meg & Kennedy
Let Talk About
Every time you step into your yard,  feel like you're stepping onto a resort
Landscape Designers
You could describe your outdoor living space in two words:
Blank slate. Hidden gem.  So 1970s.
Sure, you planted a few (unexpectedly high-maintenance) shrubs in your front yard. You binge-watched HGTV for inspiration, only to feel overwhelmed by all of your options. Maybe you even put out a patio set to dine alfresco in the summer months, so you'd get some use out of your blah backyard. 
But it still feels like something's missing.
Style that's less boring beige and more contemporary cool. A functional layout that flows naturally, so you won't trip on pathways and spill perfectly good margaritas. Plus a little privacy would be nice. (If you have to have one more awkward staring contest with your neighbours when they're at their kitchen sink…) 
As it stands, the dog is getting more use out of the space than you are.
You can see the potential of your outdoor living space. It just needs a little sprucing, so it complements your home…and gives you a reason to say: "Party at our place!"
That's where we come in, collaborating with you to turn your creative vision into a natural landscape that's raved about six blocks over. 
We're an award-winning landscape design firm based in The Greater Toronto Area with a reputation for creating modern, low-maintenance, and resort-worthy outdoor living spaces.
From bespoke water features and eye-catching structural accents to lighting that creates a relaxed ambiance, we'll give you the staycation you crave.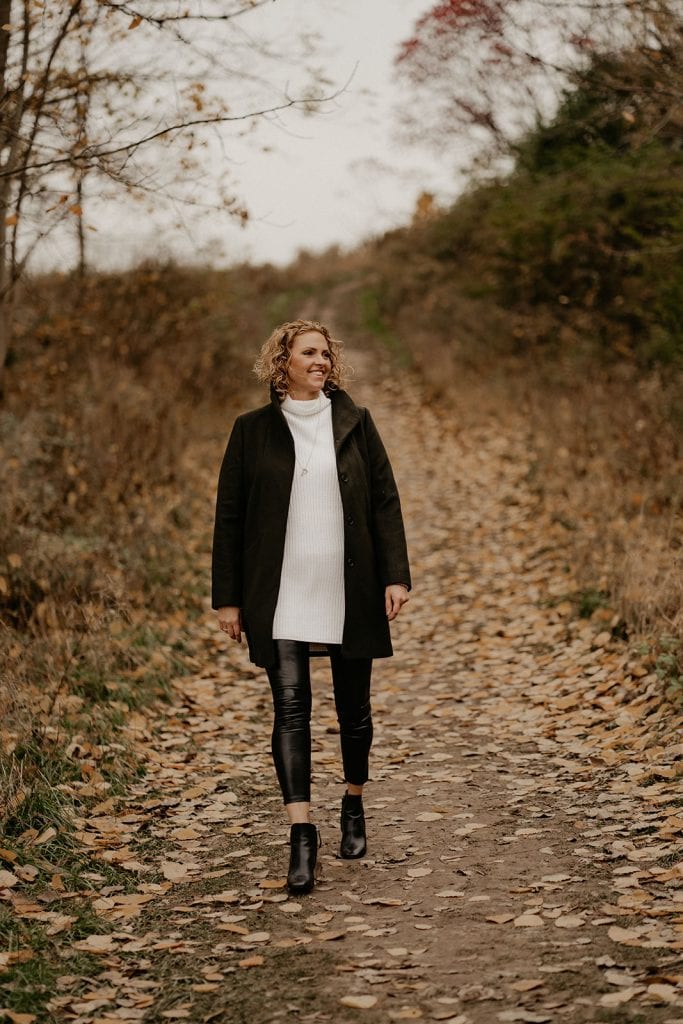 Meaghan Chabot, Lead Landscape Designer
Well versed in:
Latin plant terms, colour theory and British TV.
Obsessions:
That cottage life. H&H Magazine. Gettin' diggy with it in my garden.
Where it all started:
Spending summers barefoot in the mud, catching frogs and star-gazing by campfires. Being that weird kid in high school who drew architectural floor plans for fun. Planting flowers knee-by-knee with mom.
First Job:
Petal-primper at Reeves Garden Centre.
Hardest (but most rewarding) job:
Mom
12 Years of experience in:
Creating stylish and practical outdoor layouts with clean architectural lines, floral design, arboriculture, interior design, and dockside naps.
Favourite saying:
"Two lattes a day will keep the doctor away." (Not scientifically-proven. Yet.)
Meaghan provided us with fresh ideas and beautifully done 3D images of her vision for our backyard and front yard. She was a pleasure to work with and answered all of our questions, as well as provided additional drawings and advice as needed. We implemented all of her ideas in the backyard with respect to deck design and flowers/plants, and can't wait to do the same to the front yard in the spring!
Fresh Ideas and Design
~ Anna Magarvey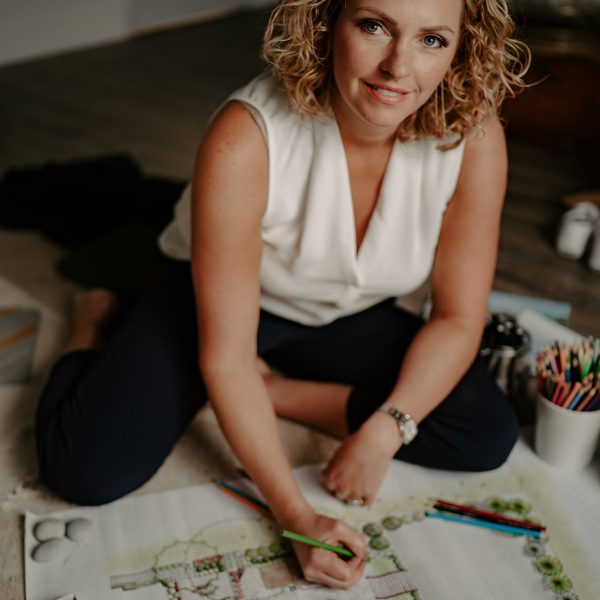 Our Services
What We Offer